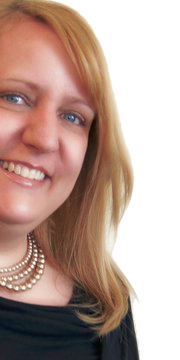 Kristina Schneider is an aviation professional development, organizational learning and performance technology specialist, merging instructional and systems technology with knowledge, project and operations management.
Kristina is currently the Senior Director, Operations and Learning Services at Aviation Strategies International (ASI). In addition, she manages the operations and educational technology for the Global ACI-ICAO Airport Management Professional Accreditation Programme (AMPAP) as well as the International Airport Professional Community of Practice (IAP), both for which ASI is the designated administrator.
In 2008, Kristina completed a Master's degree in Educational Technology. Her thesis, which focussed on the authority and credibility of training and development bloggers, was published under the title "Edublogging: a qualitative study of training and development bloggers" and has been well received and recommended by the educational technology community. In 2010-2011, she was a contributor at Brandon Hall's Workplace Learning Today. For the past two years, she has been a regular guest lecturer in graduate-level courses: McGill University "Communities of Practice" as well as "Harnessing the Power of Social Networks" at EMLYON Business School.
A strong believer of research into practice, Kristina has since been engaged in research on communities of practice and knowledge management, and though she applies this mostly in her professional life in organizational/corporate professional development and training, she sees the value in cultivating such communities for social actions.
Education and encouraging others to think critically has been the focus of Kristina's work and studies. She is specifically interested in evidence-based decision making, creative and critical thinking, logical reasoning, research into practice, social learning, communities of practice and collaborative expertise.
Kristina brings to the table over fifteen years of professional training and development expertise in the areas of instructional design and development for e-learning, blended learning and distance education, organizational learning and professional development strategies, social learning applications, performance technology, knowledge management and transfer, communities of practice and other collective expertise networks.